By: Kelsey Aylor, Co-Editor-in-Chief
After spending two plus months away from campus for the summer, it can be a hard adjustment getting back into the academic mindset, regardless of your class year. Like many students, music is the number one thing that helps me focus or calms me down after a long and busy day. Below are the five albums that can either pump you up to prepare for a long night of homework or be the background sound that puts you into deep focus.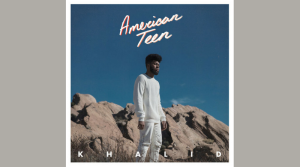 Story continues below advertisement
American Teen – Khalid
Although this 19-year-old singer songwriter is the same age or younger than many students here at Wofford, his debut album is anything but immature. The lyrics, while relatable, show that Khalid has wisdom beyond his years. With the glossy production value and addictive beats, both propelled forward by Khalid's sweet and soulful croon, "American Teen" is not only an outstanding debut album for the artist, leaving a lasting impact on this listener, but also one of my personal favorites of the year.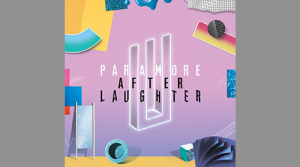 After Laughter – Paramore
Although listeners were left unsure of how Paramore could possibly top their last release, their titular album featuring massive hits such as "Ain't It Fun" and "Still Into You," the band has outdone themselves with their fifth studio album, "After Laughter." From start to finish, it is a blast to the past, featuring catchy guitar riffs and powerful vocal melodies, reminiscent of the 80s. Although the overall lyrical message takes a turn for the serious (and sometimes melodramatic), the addictive and anthemic qualities of the album make me wish I had been alive during the 80s to hear more of this sound.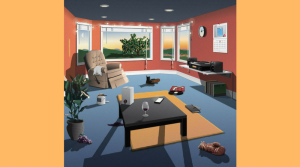 landmark – Hippo Campus
In their first full-length album, these boys-next-door from Minnesota prove they are anything but forgettable. From smooth and soulful tracks like "Monsoon" to the fast-paced, rousing "Buttercup," each song on this album is expertly crafted to create emotion. A myriad of emotions are conveyed, but the piece feels like a complete and cohesive whole. Whatever mood you are in though, there is a song for you to blast in the car. To state it simply, there are some real bops on this album.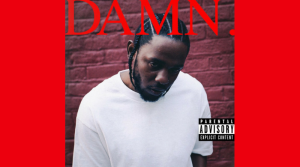 DAMN. – Kendrick Lamar
The best description for this album is a single word, one that is already used for the title. Damn, this is a great album. Lamar's April release is truly a musical journey, taking you through his history, exposing the pitfalls and intricacies of the album's thematic question introduced in the very first song, "BLOOD." – "Is it wickedness? Is it weakness?" There is an interesting fan theory that has gained traction about this question, and how Lamar actually produced two distinct, stand-alone albums to be heard through DAMN that provide differing answers (linked online). Although the album is already a triumph based off of Lamar's unique flow and thought-provoking lyrics, it is the attention to detail and cohesiveness of the piece that skyrocket it to superstardom.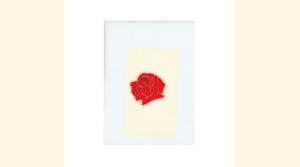 LANY – LANY
In their titular debut album, LANY prove themselves to be an up-and-coming force to be watched. The trio produced the past sleeper hit "ILYSB" that helped put their name on the map, but they have cemented their place with this dreamy, wistful electronic pop album. The majority of the songs are about love and (often failed) relationships, yet it never sounds old or redundant, due to the melodic synth and its creation of a softer, airy atmosphere.